Chris, 5 Science 1's resident hunk was back for a break from his medical pursuit. We decided to get together for lunch. As usual, I overslept and knowing me, he gave me a wakeup call. And knowing Jayna and Jason, I gave them a wakeup call. Hehehe. It was fun, just like old times.
First up are the food, of course. How can I resist?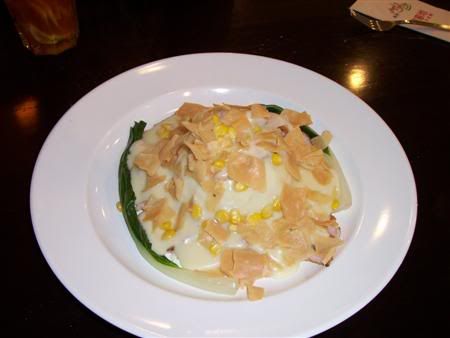 Rice covered with yummy, creamy, cheesy stuff.
Peanut butter french toast.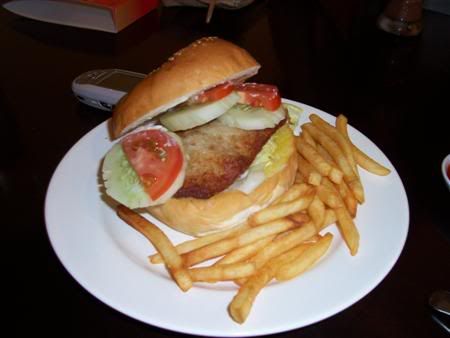 Fish burger.
Now, the faces who showed up….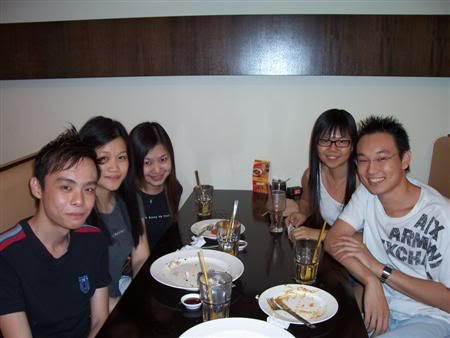 All of us.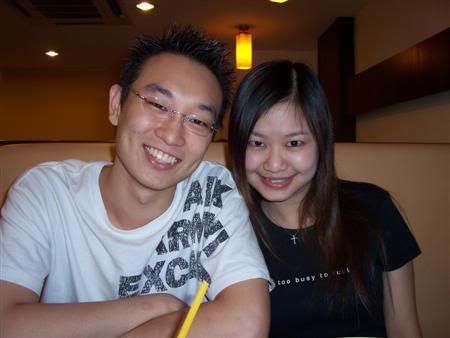 The Chris and the Jayn.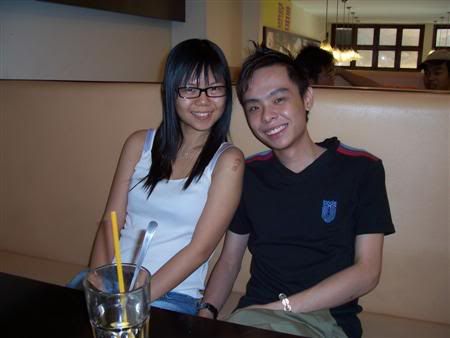 The Pauline and the Jason.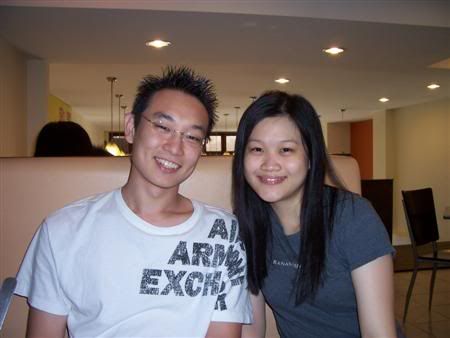 The Chris and the I.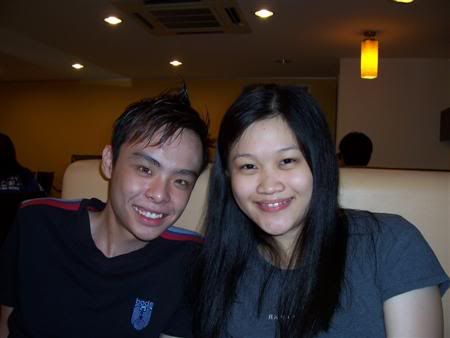 The Jason and the I.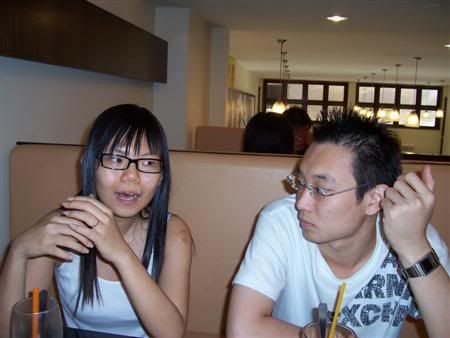 Pauline and Chris.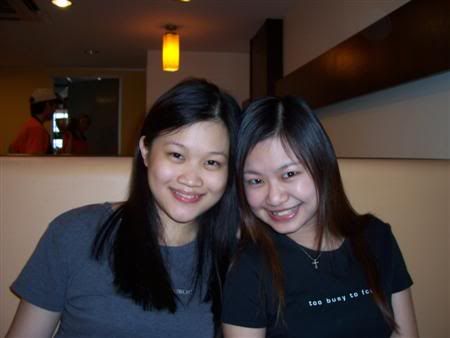 Me and my hot chica.
It's really awesome to meet up with old friends. It's sad that many have drifted away. Some have gotten new friends, some too busy with work, some have left elsewhere for studies and a few who mysteriously vanished. It's weird how a great friendship could be reduced into nothingness for no reason. Yes, you hear me. No reason. I have stopped giving a damn. If you are not bothered with our friendship, I have definitely no reason to be bothered with you. My only wish is that you live your life happily, surrounded by people who actually love you (rather than just stupid or ugly enough to not shake your pitiful self-esteem). Good luck.