One of my closest girlfriends, Eri (or LooLoo as I prefer to call her) has returned from Sabah for her semester break. Gawd I miss the girl!!! She's so busy I could never get myself pencilled into her schedule. Finally, at noon I managed to catch hold of the elusive chica. Jayna and I made sure she spent the whole day with us.
First, we went to Fun Hei Dei (it's cantonese; literally translated into happy land), located in Pandan Indah. The name of the restaurant in english is actually Food & Tea. If you've noticed, the pronunciation in cantonese and english sounds similar. I find that pretty cool. Anyway, Jayna and I really dig this joint, the food is on par with Kimgary and are slightly cheaper too.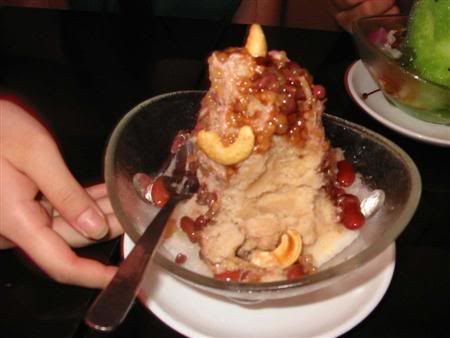 I had red bean sago lolo. Creamy, I like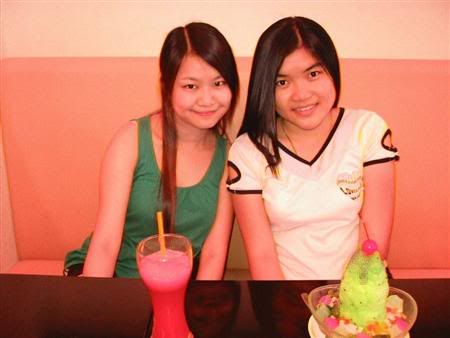 Jayn and her watermelon juice. LooLoo and her kiwi sago lolo.
Jayn and I also shared a plate of peanut butter french toast. It was too good to resist (which explains the lack of photo). Byebye, diet :(
Jayn then invited us back to her place for some good ol' homecooked meal. Of course, I succumbed quite easily.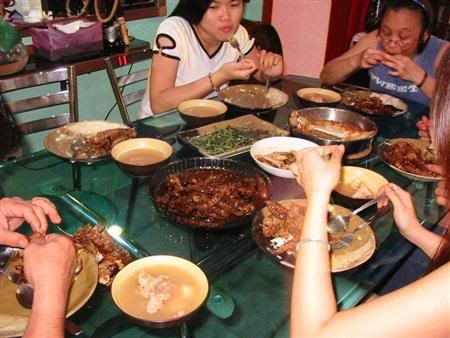 Awesome mantis prawns, vegetables + dried shrimps, steamed fish with fermented beans + chillis, mushrooms + oysters + pacific clams and water chestnut + pork soup. G.R.E.A.T! Fuck diets.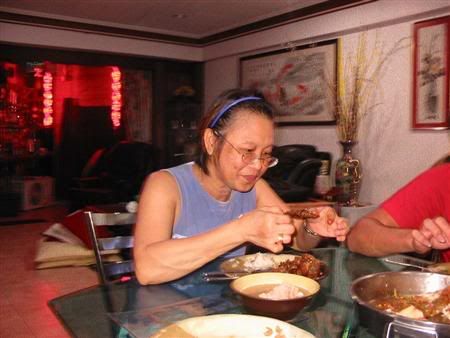 Meet the Goddess of Cookery, Jayn's Mom.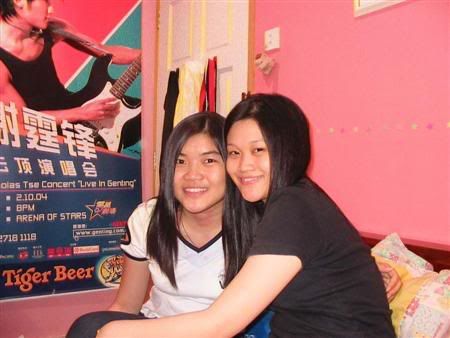 Last but not least, a picture of LooLoo and me. DO NOT COMMENT ON MY BLOATINESS.
I love my girlfriends. I love you.